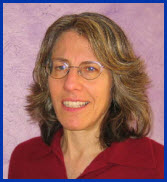 I'm Tamara Thompson, a licensed California private investigator for nearly 30 years, with expertise in finding people and talking with them. Interviewing many people for legal cases, I'm skilled at putting people at ease, listening and getting them to open up even when talking about deeply painful experiences.
Searching for a birth parent, grandparent, adoptee or sibling, and the process of reunion, can be psychologically and emotionally difficult. I'm a persistent researcher but also sensitive to the adjustments you may need to make along the way and the timing of making contact.
The post-adoption search to find and contact family often begins with identifying a name. I specialize in California name identification and searches, but I locate adoptees, siblings, "real" mothers and "natural" fathers from all states.
I find people but I also find out about them.
A background search of the individual after their name has been confirmed but before reaching for the phone or writing a letter helps prepare for the introduction. My research for a birth mother made it more comfortable for her to contact her son because I was able to find out that he knew he had been adopted. A client was bolstered to meet his birth mother with the knowledge that she was financially secure and lived alone – which made it more likely that no one else would answer the telephone when he called her.
I have professional associations with genealogists who have their own unique data sources of birth, death and marriage records that aren't publicly available. These aides are crucial in identifying relatives who were born outside of California. Few states have statewide records that are online, or even local ones, so regional contacts are essential.
Adoptionsearcher.com was previously associated with Toby Hanft, with whom I worked for many years. Patricia Morrison subsequently took over this domain and facilitated many reunions in the years that she was an adoption searcher. She and I had a close professional relationship and when she retired, I inherited the business.
My company, Tamara Thompson Investigations, specializes in developing deep background on people related to assets, interests, activity, political and social associations, employment, litigation and business history through Internet, database and telephone research.
A background investigation – whether of a family member, company principal, a potential business partner, litigant or romantic interest – can reduce clients' financial and personal risk.
On my blog, PIbuzz.com, I write about investigation techniques, social media investigations, accessing public records and using databases for researching people and businesses.
I'm the past Editor for the California Association of Licensed Investigators publication, the CALI Journal.
You can read more about my experience and other services at tamarathompsoninvestigations.com.
Professional Organization Memberships
Association of Professional Genealogists
Association of Independent Information Professionals (AIIP)
California Genealogical Society and Library
California Association of Licensed Investigators