Adoption search and reunion resources, forms, articles, books and organizations for adoptees, birth parents, adoptive parents, siblings and family.
Forms
Consent for Contact for Birth Parent or Adoptee and Request for Nonidentifying Background Information Be sure the box is checked to receive nonidentifying background information. You will receive the "non-id" file that the social worker created at the time that the biological mother was pregnant.



Siblings of adoptees submit Waiver of Rights to Confidentiality For Siblings in order to notify the California Department of Social Services that you authorize contact and to receive biographical information on your siblings.
Reading About Adoption, Searching, Reunion
Access To Adoption Records In All 50 States
Why Won't My Birthmother Meet Me?
"Why did your birthmother refuse to meet you? There are probably as many answers as there are birthmothers. From some of my own feelings and those of other birthmothers, though, I do have a few possible themes to suggest. Maybe some of the possibilities are behind your birthmother's refusal to meet you."
Whether you just want medical information, to thank your birthmother, or to have a relationship with blood relatives, make sure you're prepared for all eventualities. from Bastard Nation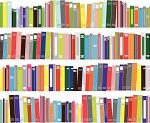 Adoption Nation: How the Adoption Revolution is Transforming America. Adam Pertman, Basic Books.
The Primal Wound: Understanding the Adopted Child. Nancy Newton Verrier, Gateway Press.
Surrender and Subordination: Birth Mothers and Adoption Law Reform
Adoption Organizations and Services

Adoptee Rights Law – The status of access to the original birth certificate in all states.
American Adoption Congress is a national nonprofit organization made up of individuals, families and organizations committed to adoption reform.
Bastard Nation, Adoptee Rights Organization
Concerned United Birthparents (CUB) is the only national organization focused on birthparents – serving all those touched by adoption and all who are concerned about adoption issues.
International Society of Genetic Genealogy (ISOGG) — promotion and education of genetic genealogy.
International Soundex Reunion Registry
Adoption Reunion Registry
Adoption Registry Connect
PACER: Post-Adoption Center for Education and Research – peer support and education "…healing and recovery from adoption, complicated grief, and relinquishment are lifelong experiences. Overall, PACER advocates for openness, honesty, and transparency in adoption policies, practices, and attitudes."
Sites Linking to Adoption Searcher:
SFGenealogy.com
Adoption Healing
Adoptees Association
Finding Adoptees and Birthparents – Voice America
Nancy Verrier
Genealogy Aids In Adoption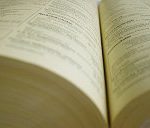 City Directories and Telephone Books: A city directory places an individual in a specific location at a particular time. It can include residents at an address, their workplace and type of work, if they're a student or whether they are widowed. If you have only a last name, this can provide potential first names for your relatives. Telephone books are published every year but the city directories may skip years or be discontinued.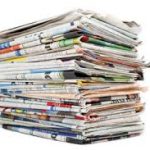 Historical newspapers record deaths, births, marriages, court actions and everyday events. Some are digitized and searchable by keywords. Others are on microfilm and archived at public local and state libraries and private genealogical societies. Biological parents' names may be recorded within days after the birth.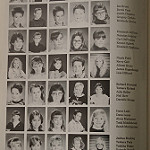 You may not have a name of the mother, father or sibling you're looking for but you may recognize physical similarities in a photo. The yearbooks for the schools in the geographical area where they attended high school or college can match a face to a name. Some yearbooks are online or can be found at local repositories — libraries and schools.