Adoption Search Service Testimonials
"Tamara is a super star at what she does. She has assisted my family in solving two unsolved mysteries! My husband, at the age of 58, long held a desire to find his roots/birth family and hired Tamara. She was able to get him in the right direction to obtain birth records, assist in analyzing DNA results and eventually locating and contacting his birth family. A couple of years later, Tamara assisted me in evaluating my DNA results from generations past and discovered living family members that resided within our very own community. Her work style is direct and efficient, her skills are lazar focused and her results prove success in uncovering important data and information. We are so grateful for her efforts and the family connections made for us through her gifts and talents." Debbie G.
"Ta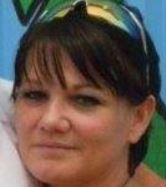 mara is so easy to talk to and really came through with information that I would never have been able to obtain without her help. Thank you Tamara so much for bringing my life full circle!" Ladonna N.
"Tamara helped me to locate my biological family and she did so with promptness and care. This was a sensitive time, and emotions were all over the place during this journey. Tamara understands the emotions and her ability to coach her clients through the process and go at her client's pace is part of her unique skill set. There was no pressure from her what so ever on the matter. Furthermore, she gathered the necessary intelligence to locate my biological parents and I was on the phone speaking to them within one week of retaining Tamara. She is well worth it and comes highly recommended. " Jay P.
Tamara was a Godsend. I had called to help me find a brother that was adopted. I could tell that she truly cared and was going to deliver results. I couldn't believe how quickly she found information about him. She was a pleasure to work with and I can't imagine what I would have done if I didn't find her. Thank you Tamara, I hope you are able to help many other people in the future. Steve O.
"Tamara was an incredible help. I had called so many private investigators to help me find a brother that was adopted. She was by far the most affordable and I could tell that she truly cared. I couldn't believe how quickly she found information about him. She was incredible to work with and I can't imagine what I would have done if I didn't find her. Thank you Tamara, I hope you are able to help many other people in the future." Barbara D.

"Tamara has helped locate my family…I am forever in her debt. Tamara was hired by my sister Shelly Ezzo a year ago…. we are ALL found now and catching up on our lives it has been 46+ years…. Tamara is amazing with her work…." Scott Ferguson

"Tamara, you have exceeded expectations that I didn't even know I had. Your work has brought validation to what my sisters and I felt pretty strongly about. Now it's real and I can't thank you enough." Joy Sutton
"Tamara Thompson provides exactly what you ask for – no more, no less. Your prearranged payment is transparent in every way, and I never once worried about being "strung along" for more and more money. I trust her." Linda J. Bennett
Finding A Birth Mother's Real Name
"I was sure I would never find out anything about my biological parents and relatives. My mother's name was made up. It was as though she had no past, no

relatives… Her life was a story made up of lies and grandiose fantasies, and she left only a few clues when she died. I had a social security number and one family name, Aunt Jewel…
I gave Tamara the few facts I knew… Less than a week later, I received an email from her with a list of relatives, undisclosed marriages, a few addresses, and a phone number… Tamara told me my mother's real name, and I found Aunt Juanita who had grown up with her. She revealed the secret that my mother had carried with her to the grave." T.C. Cervantes
"Tamara was very friendly and helpful when we hired her to locate a birth parent. She is fairly priced

and exceeded my expectations when she had results within 24 hours of receiving the information she requested on my end. I highly recommend anyone seeking a reputable, honest and trustworthy PI to hire Tamara, she's great!" Katherine D.
"Tamara was very good to work with in helping me find my biological father. She was thorough, responsive, and extremely helpful." Tom S.
"Tamara, your help was critical in locating the biological parents of my client. This information affected the destiny of several people's lives. Thank you for your assistance with this matter." Jeff C.
Guidance and Emotional Support
"Tamara is amazing! It took me a long time to build up the courage to try to find and reach out to my birth parents. I had no information other than the date and place of my birth. Within 24 hours Tamara had found the surname of my birth mother. She was then able to connect the dots and build a family tree for me. Whilst I learnt that my birth mother and brother had passed away, Tamara contacted cousins and aunts on my maternal side and put us in touch. These people had always wondered what had happened to me and our relationship continues to develop and grow.

Tamara has spoken to my birth father and remains our intermediary should he one day wish to connect with me.

Thank you for everything Tamara. I could not have continued along this journey if it wasn't for your guidance and emotional support." S. Conrad
"I requested Tamara's assistance in locating my client's birth parents, who were forced to give my client up for adoption at the time of her birth due to their young age (both 16). The adoption records were sealed, and the only information that we had were their dates of birth and a brief physical description of each parent. Therefore, it goes without saying that we had our work cut out for us.
Within 2 days, Tamara miraculously provided me with the names of both birth parents. In turn, I conducted a locate investigation and within 4 hours, my client and her natural father met each other for the very first time.

My thanks to Tamara for conducting some absolutely amazing work. Without her assistance, I may have never been able to solve this case. She is a pleasure to work with and truly an asset to this profession." David Mancini
"Imagination, expertise, results, easy to work with — Tamara has it all. She's an expert on genealogy investigations and locating people. With little more than a name on a tombstone from 1820, she built a

family tree of all descendants, and found the living family." Stephen Levine, EMMY award-winning Investigative Reporter and co-author of Paper Trails: A Guide to Public Records in California.
"Having worked with Tamara several times, I am impressed by her professionalism, how responsive she is

and how easy it is to work with her. But the most important metric of a good investigator is results – and Tamara gets results." Richard T. White, Litigation Group, Donahue Fitzgerald
"Thanks so much for putting me in touch with both of my biological parents. I believe both of these relationships will continue to grow and enrich our lives. I appreciate the way you handled the situation and your efforts, and I thank you very much for providing me with the opportunity to establish such an important connection." S. Johnson, adoptee
"Tamara is Wonderful ! We needed to locate a family for an urgent matter. Tamara was able to deliver the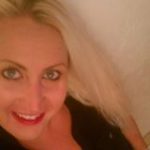 adoption record to us within 24 hours. We located our family and made contact within 48 hours of taking on the case. Thank you Tamara!" Melanie Daria, P.I.

"Tamara gave me some great advice — I am off to pursue this in my quest to find my birth families! She is very knowledgeable about what is needed to get the search done quickly and efficiently. Thanks again, Tamara. Janet Yelowchan
"Fast easy and painless! If you are looking for results, I highly recommend reaching out and making that first step with Adoption Search and Reunion!!!" Cynthia Navarro, P.I.
"I am an attorney and I somewhat pride myself on being able to locate someone. Allow me to say that Tamara did in five days that which I could not in five years. Absolutely awesome!" Gregory A.
"Tamara promptly and professionally located my adopted half-brother and found an obituary proving that he knew he was adopted. She then coordinated an introduction that ultimately led to a very satisfying reunion. Very pleased with the result!" Mike M.