Free military records of your ancestors or more recent service members are available to everyone through state and federal archives and libraries. Digital collections of scanned records are increasingly online. Here's a smattering of state-level records.
Go to Florida Memory at the state archives site to search World War I Military Service Cards by name or partial name with limiters for service branch and designated race.
Enter the name to get a list of matches.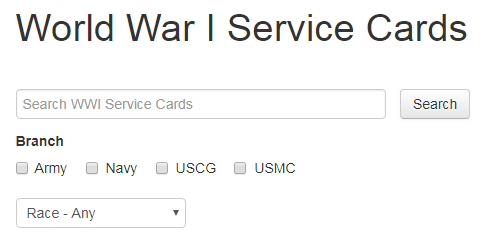 Select the icon on your match to get an image of the original record.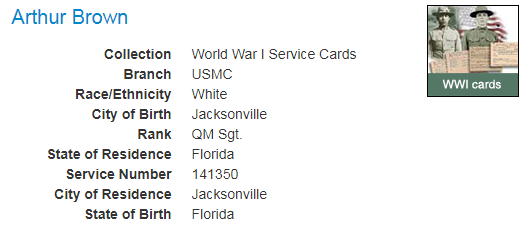 Click on the image to enlarge and then save as a document to your computer.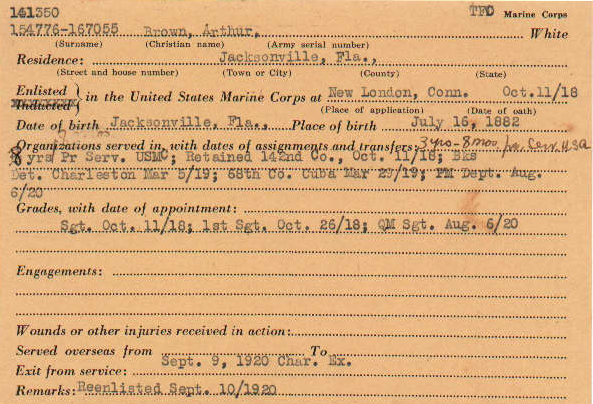 There are volunteer projects at genealogy sites that are scanning and indexing military records, and those may not be available anywhere else. The Indiana World War I Service Record Cards are transcribed and an image can be downloaded.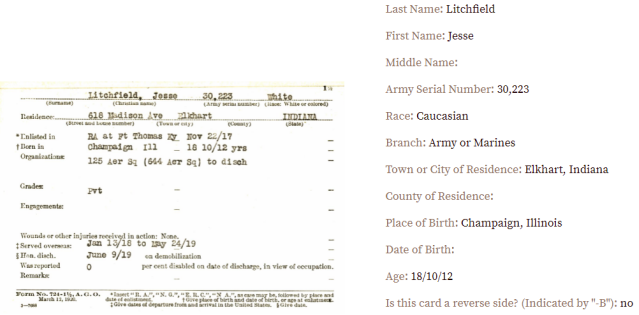 The Indiana Archives and Records Administration site has transcribed other records. Some you might not have thought to look for, such as, Registry of Negroes and Mulattos, 1853-54.
At the Texas Military Forces Museum website you can retrieve the WW II 36th Infantry Division Roster.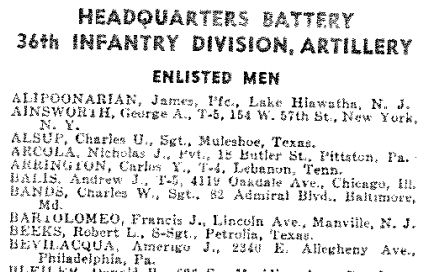 Other military museums have service cards and rosters from various military engagements. Even if you find military records at the free FamilySearch.org or the fee-based genealogical databases, check the types of sites I've mentioned because there will be records there you can't find anywhere else online.